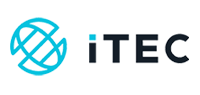 Since 2016 we started to offer prestigious ITEC sports massage III diploma which is recognised globally! This course is for those who already have experience and basic knowledge in massage therapy and want to improve their qualification by gaining International sports massage diploma
Why choose us?
We offer some of the most sought after qualifications in the beauty and massage therapy Industry. These qualifications are offered by the most respected beauty organisations in the world- CIDESCO, INFA and ITEC
We understand that financially funding courses can often be difficult so we have flexible payment plans available
Our school is located in centre of Vilnius (Lithuania) surrounded by many cafes, shops, museums and other cozy places for students.
Why ITEC?
ITEC is an English-based organisation which has been offering qualifications since 1947. Organisation has long and very strong history in the industry and their qualifications are well respected by employers around the globe
Graduates who successfully pass the ITEC examination are certified to work in over 38 countries.
Fees and Requirements:
Mode of Study:
Total duration of the course 1 year
The courses start at September 18th, 2023.
Location: Vilnius (Lithuania) "Art of Beauty" school
Previous experience in massage therapy is required
If you require Visa permit to study abroad- we will help you with Visa application. The international students have to apply for visa depending on their citizenship and the length of studies at "Art of Beauty" school.
Course fees:
4500 € including all examination fees, study material, kits and uniform.
Do you have more questions?
tel. +37063008998, e-mail : administracija@aob.lt